Romania has 2 branches of government, the executive branch, and the president of Romania. The executive branch is made up of ministries. The current government is led by Sorin Grindeanu. He is the prime minister of Romania.

Romanian currency is called lei the plural is leu. One Romanian lei is equivalent to .24 of a u.s dollar. The first Romanian coin that was minted was minted in 1870. Minted means to make coins. The picture below is of a Romanian leu.
Powered by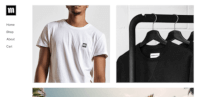 Create your own unique website with customizable templates.