Romania is a wonderful place to live and visit. There are beautiful tourist attractions and serene views. In Romania you will see a wide assortment of fascinating things, anywhere from giant castles to amazing landscapes. Romania is located between Hungary and Moldova in Europe. It features delicious cuisine and outstanding art. Keep reading to find out more about this interesting country.

Author

Mr. Unicorn lives in Scotland. He likes to eat sardines and do the hokey pokey, because that's what it's all about.
Powered by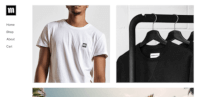 Create your own unique website with customizable templates.